Ethiopia
Ethiopia is the second largest country in Sub-Saharan Africa, with over 100 million inhabitants, 80% of whom live in rural areas.
Ethiopia's National Electrification Program (2017) sets out to achieve 100% electrification by 2025, while extending the grid to reach 96% grid connections by 2030. The country is currently heavily reliant on hydropower, and the government's plans to increase capacity to 13.5 GW by 2040 would make Ethiopia the second-largest hydro producer in Africa.
In terms of energy access, the country has made significant progress over the years. Ethiopia has achieved connecting 33 % of its population with on-grid and 11 % with off-grid solutions - mostly mini-grids and solar PV systems - totaling 44%.
Although substantial progress has been made in recent years Ethiopia still needs electricity for more than half of its population (56 %). In addition, 90% of the population still relies on biomass for cooking, and enhancing access to clean cooking technologies remains a policy priority for the Ethiopian government.
In order to improve the critical energy access challenges, the country is planning to expand its energy access through a combination of grid (65%) and off-grid (35%) energy systems. Off-grid electricity is embedded in national electrification efforts, but more needs to be done to understand how community-led forms of energy provision can support electrification efforts.
You can find out more about Ethiopia's energy situation in our open access country report which you can dowload below.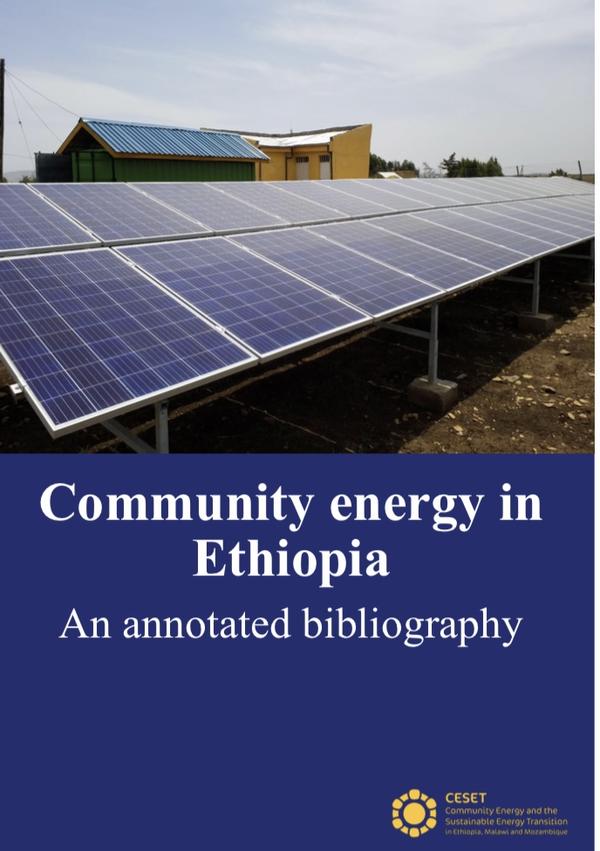 Considering the low energy access in Ethiopia and the geographical landscape, it is important that we focus our energy development with a mix of grid and off-grid systems while paying due and close attention to ecological and environmental issues to support the green economic development ambitions of the country.
Dr Mulualem G. Gebreslassie - Ethiopian Institute of Technology, Mekelle